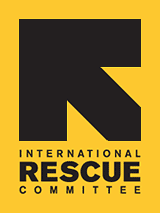 Since 1933, the IRC has provided hope and humanitarian aid to refugees and other victims of oppression and violent conflict around the world.
VOICES FROM THE FIELD
THE IRC BLOG
TONIGHT: Congo and the IRC on 60 Minutes

November 29, 2009
By The IRC
Mother and child at an IRC clinic in Kiwanja, North Kivu.
Photo: Peter Biro/The IRC
60 Minutes recently traveled with the IRC to camps in North Kivu that shelter thousands of people displaced by fighting. With IRC's help, the TV crew took a close look at the humanitarian crisis and the root causes of Congo's chronic violence. The report is scheduled to air on CBS this Sunday, Nov 29.
Watch online Tune in and visit www.60Minutes.com for more details. Learn more about the crisis and see the latest IRC photos from North Kivu at theIRC.org/congocrisis
No comments yet.