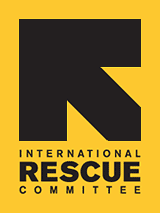 Since 1933, the IRC has provided hope and humanitarian aid to refugees and other victims of oppression and violent conflict around the world.
VOICES FROM THE FIELD
THE IRC BLOG
Tonight's presidential debate on foreign policy

October 22, 2012
By The IRC
Full Second U.S. 2012 Presidential Debate (Town Hall), October 16, 2012 - Posted by
The Voice Of, YouTube
Are you planning on watching the U.S. presidential debate on foreign policy tonight? (9pm ET) Share this page if you think the following is a question candidates President Obama and Governor Mitt Romney should answer. (Just click the Facebook, Twitter or Google+ share buttons on the right.)

"Previous presidents on both sides of the aisle have supported assistance programs to help stabilize countries, open markets and show compassion for those in need. Many people don't realize that less than one percent of the federal budget goes to foreign assistance, which covers anything from life-saving vaccinations to girls' education.

- Governor, you've said before that the United States must exercise greater "soft power." You described foreign assistance as humanitarian, in our strategic interests, and important for encouraging economic opportunity. How important will this kind of "soft power" be in a Romney administration?


- Mr. President, your predecessor — President George W. Bush — championed programs to tackle AIDS and malaria, resulting in huge gains in both areas. If you are reelected, what will be the lasting legacy of the Obama administration to help those in extreme poverty around the world?"
(The International Rescue Committee is part of
InterAction
, an alliance of organizations that have asked moderator Bob Schieffer to formally include this question in the debate.)
No comments yet.