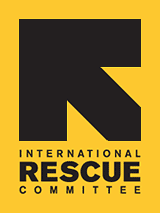 Since 1933, the IRC has provided hope and humanitarian aid to refugees and other victims of oppression and violent conflict around the world.
VOICES FROM THE FIELD
THE IRC BLOG
Top 10 of 2012: Emergency relief

December 10, 2012
By The IRC
From a historic storm that ravaged Caribbean and U.S. shores to drought and conflict in Africa and the Middle East, disasters both natural and man-made have occupied International Rescue Committee emergency relief workers in 2012. Here is a recap of the most-read blog posts about the emergencies IRC aid workers have responded to this year:

10. Hurricane Sandy: IRC aids Haitian quake survivors in deluged camps
9. Targeted by violence, Syrian refugee women don't know where to turn for help
8. Update: Help for those affected by Hurricane Sandy


7. Drought in Africa: "We Can Be Heroes"




6. IRC to respond to hunger and displacement crisis in Mali

Malnutrition in Mali: A slow burn emergency from International Rescue Committee on Vimeo.


4. Minhaj, the "Face of Famine," now a chubby, playful toddler

Photo: (L) Peter Biro/IRC (R) Photo: Edward Macharia/IRC


3. Asha's story: An 18-year-old mother and mentor for Somali refugee girls


2. Urgent aid for women and girls escaping into South Sudan

1. Tens of thousands flee surging Congo violence as fighting disrupts aid

2x Match: Act Now and Double Your Impact
As wars rage and disasters strike, as millions face unimaginable suffering, more than ever those in crisis need compassionate people like you. With your gift, IRC staff members across the globe can bring help and hope to one more child, one more family, and one more community at their time of greatest need.
No comments yet.