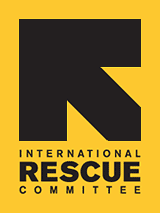 Since 1933, the IRC has provided hope and humanitarian aid to refugees and other victims of oppression and violent conflict around the world.
VOICES FROM THE FIELD
THE IRC BLOG
Tracing Haiti's missing kids [Video]

March 29, 2010
By The IRC


The International Rescue Committee is working to reunite children separated from their families in the aftermath of Haiti's earthquake. The IRC's Rebecca Chandler spoke with CNN for a story about the difficult tracing process. She said that although there have been success stories,"now, two months after the earthquake, it's taking a lot more time."
You can read more about the IRC's efforts to reunite families in a story by the Miami Herald.
No comments yet.