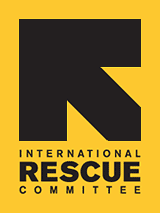 Since 1933, the IRC has provided hope and humanitarian aid to refugees and other victims of oppression and violent conflict around the world.
VOICES FROM THE FIELD
THE IRC BLOG
Treating Children Like Prisoners
Photo: Michelle Brané/Women's Commission
Just received a message with some good news from Carolyn Makinson, who heads up IRC's affiliate Women's Commission for Refugee Women and Children:  They heard us. The first-ever standards on the treatment of immigrant and refugee families in detention were released by the Department of Homeland Security this week and they included Women's Commission for Refugee Women and Children recommendations. We were quoted in many major newspapers and Web sites. You can read about our key role here. We'll keep the pressure on. While the new standards take into account our position that children be treated like children, we're still concerned that they will continue to be disciplined like adult prisoners. Help us continue this important work by signing up to take action and supporting our work on this and other issues that benefit refugee women and children. The T. Don Hutto Residential Center in Taylor, Texas, a former medium-security prison and another facility came under intense scrutiny last year when the Women's Commission and the Lutheran Immigration and Refugee Services were allowed unprecedented site visits to this facility and then released a report on its unacceptable conditions. Count on us to continue keeping the pressure on Homeland Security to do the right thing. Through your continued support of the Women's Commission, we can stay at the forefront of this important effort. Sincerely,  Carolyn Makinson Executive Director Women's Commission for Refugee Women and Children
No comments yet.