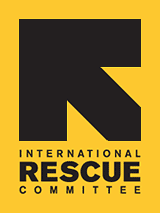 Since 1933, the IRC has provided hope and humanitarian aid to refugees and other victims of oppression and violent conflict around the world.
VOICES FROM THE FIELD
THE IRC BLOG
Tropical Storm Isaac strikes Haiti, IRC responding

August 25, 2012
By The IRC
Tropical Storm Isaac on August 23, 2012 (NASA)
Heavy rains and winds continue as Tropical Storm Isaac passes over Haiti.
Hundreds of thousands of Haitians are still homeless nearly three years after a devastating earthquake hit the capital, Port-au-Prince. Many rode out the storm under tarps or in flimsy plywood shelters in makeshift camps around the city.
No comments yet.