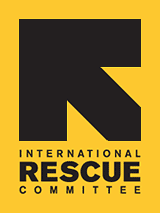 Since 1933, the IRC has provided hope and humanitarian aid to refugees and other victims of oppression and violent conflict around the world.
VOICES FROM THE FIELD
THE IRC BLOG
Tune in Tuesday: "Helping the world's refugees"

June 10, 2011
By The IRC
International Rescue Committee president George Rupp will participate in a live video program, "Conversations with America" at the Department of State on June 14. The program is one in a series of live interviews between leaders of nongovernmental organizations and the State Department that focus on pressing foreign policy issues.

The discussion on "Helping the World's Refugees" will include Eric Schwartz, Assistant Secretary of State for Population, Refugees, and Migration, and Cheryl Benton, Deputy Assistant Secretary of State for Public Affairs, who will moderate the discussion. The event will be streamed live on the IRC website from 10:15 to 11am ET. On the day of the webcast, you can find a link to it on our homepage. It will also be streamed live from State.gov.
No comments yet.