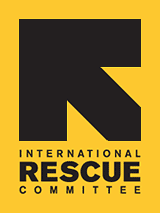 Since 1933, the IRC has provided hope and humanitarian aid to refugees and other victims of oppression and violent conflict around the world.
VOICES FROM THE FIELD
THE IRC BLOG
The spam filter installed on this site is currently unavailable. Per site policy, we are unable to accept new submissions until that problem is resolved. Please try resubmitting the form in a couple of minutes.
Uganda: "It is difficult for children here"
I meet Peter Keem, 7, in a quarry outside the town of Moroto in Uganda's Karamoja region. One of countless children who are forced to contribute to the family's economy though backbreaking work, he spends eight hours every day crushing stones used in construction.
"It is hard work," he admits. "But I have to do it. My father is dead and my mother is very poor. I want to make money for school books and food."
On a good day, Peter fills up three buckets of crushed stone, which brings in about 750 Ugandan schillings, or 30 U.S. cents.
"I usually start working at eight in the morning and I finish at around four in the afternoon," Peter says and smashes yet another stone into smaller bits.
In Karamoja, a particularly poor area of Uganda plagued by inter-clan fighting, drought and famine, countless children are in the same dire situation as Peter.
"It is difficult for children here," says Peter Aturia, the IRC's education manager in Karamoja. "It is very common to see children working instead of attending school. They work in shops and quarries or as maids. Some are also involved in illicit trade, like the selling of drugs."
According to government figures, 2.5 million children – or 38 percent of all children in Uganda between the ages of seven and 14 years – are working. It is common to see children as young as two years begging or working in the streets across Uganda's towns and cities.
The IRC is helping Ugandan children like Peter escape child labor and attend school by paying their school fees, providing books, pencils and school uniforms. Dorothy Jobolingo, who runs a new IRC program to combat child labor in Uganda, known as LEAP (Livelihoods, Education, and Protection to End Child Labor) says that the IRC is also training teachers and renovating classrooms in run-down schools.
"Over the past six years, different IRC programs have brought over 13,000 child laborers and children at risk of exploitation back into the formal school system or into vocational or alternative education programs," she says. "This year, the IRC will help over 5,000 more."
Together with the government and others, the IRC has also helped change national legislation on child labor. A major milestone, the 2007 policy encourages children to stay in school and provides a comprehensive set of rules to combat child labor in Uganda. But there is still a long way to go. Peter Aturia tells me that education is not seen as important among people in rural Karamoja and that his team is working hard to raise awareness about the value of education.
"Often, children are the actual bread-earners for the family," he says. "They are not allowed to be children."
Just a stone's throw from the quarry, in a classroom where math is taught, I meet Cecilia Amodo, 17. She was working 10-hour shifts in the forest to gather firewood before the IRC team helped her go to school.
"I'm feeling very good now," she tells me as she takes a lunch break under one of the acacia trees sheltering the school yard. "I want to study as long as I can. I don't want to go back to collecting firewood. Someday I want to become a teacher."