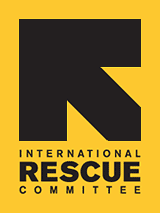 Since 1933, the IRC has provided hope and humanitarian aid to refugees and other victims of oppression and violent conflict around the world.
VOICES FROM THE FIELD
THE IRC BLOG
Ugandan Kids: From drudge work to homework [Photo Share]

August 6, 2008
By Joanne Offer
Former working children who are now back in school thanks to the IRC
Photos: Joanne Offer/The IRC
Joanne Offer is currently in northern Uganda, where the IRC is working with Ugandan communities affected by conflict as well as refugees from neighboring Sudan.
In Moroto District, northern Uganda, the International Rescue Committee is helping working children to get out of the workplace and back in to school.
Children who come from poor backgrounds often have to drop out of school to earn money to help their families. For example, Lemukol-Betty, 15, used to work in a quarry, breaking up stones for just 5,000 Shillings a month – that's about US$3. She says, "I worked all day and sat in the sun for many, many hours. The work was very hard and I didn't get any food or water while I was there."
The IRC is sponsoring children – like the class pictured here – to attend school and to get basic school materials such as uniforms and textbooks. We're also going to train teachers and work with the Department of Education to improve the quality of education on offer for these children. Lemukol-Betty's classmate Korobe-John, 17, used to be a street-seller. He says, "If I come to school, I will make friends and we can share things. I am learning skills that will help me help my family back at home. They are happy that I come to school. They don't want me to keep working."