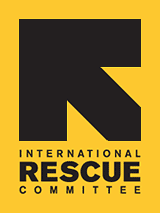 Since 1933, the IRC has provided hope and humanitarian aid to refugees and other victims of oppression and violent conflict around the world.
VOICES FROM THE FIELD
THE IRC BLOG
Underreported: The Syrian refugee crisis [Audio]

August 10, 2012
By The IRC
This refugee family is visiting one of the IRC's primary care clinics in Jordan that provide free treatment and prescriptions to both Syrian refugees and vulnerable Jordanians.
Photo: Ned Colt/IRC
The International Rescue Committee's Melanie Megevand in Jordan and Sanj Srikanthan in Lebanon discuss the Syrian refugee crisis on WNYC radio's "The Leonard Lopate Show." (August 9, 2012)
The IRC is providing primary health care and other humanitarian aid to the refugees.
Get Crisis Updates
No comments yet.