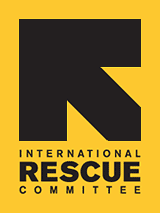 Since 1933, the IRC has provided hope and humanitarian aid to refugees and other victims of oppression and violent conflict around the world.
VOICES FROM THE FIELD
THE IRC BLOG
An unwelcome anniversary for Syrians
Syrian refugees line up for water at Iraq's Domiz camp.
Photo: Peter Biro/IRC
As Syria's devastating civil war enters its third year, the International Rescue Committee is providing support to tens of thousands of refugees and displaced Syrians. The IRC's Ned Colt, based in Amman, Jordan, shared his perspective today in The Huffington Post.

It was two years ago today that Damascus saw the first small sparks of protest. Back in March 2011, few knowledgeable observers could have predicted that Syria's Arab Spring would last this long or wreak such damage. Yet at last count at least 70,000 Syrians are dead, 2.5 million are displaced inside and outside the country and more than four million Syrians are in dire need of humanitarian aid.

Eyes around the globe will refocus on Syria today, as we note this particularly unwelcome anniversary. Within a day or two, the interest will likely subside, as it did a couple of weeks ago when the United Nations said the 1 millionth refugee had left Syria. But instead, interest ought to intensify; this humanitarian catastrophe is unraveling at breakneck speed. Already the U.N. refugee agency (UNHCR) is predicting that at the current rate of 7,000 departures per day there could be three million refugees by the end of the year. The effect on Syria's neighbors is staggering. In Jordan alone, if you put all of the Kingdom's Syrian refugees in one place, they'd constitute third largest city here.

And at the same time that refugee numbers and humanitarian needs are expanding in the four primary host countries, the influx is overwhelming their limited stock of housing, water, electricity, health centers and classrooms, not to mention their goodwill toward the newcomers. Every day in Turkey, Lebanon, Iraq and Jordan, government officials justifiably complain that they are being overwhelmed — yet graciously maintain an open borders policy. And all indications are that conditions will only get worse for Syrians inside and outside the country. While international donors pledged to fully meet the most recent United Nations appeal, 80 percent of promised donations remain unpaid. The UN is even starting to say it will have to cut back on aid if the pledges aren't met.

Meanwhile, from inside Syria comes a flurry of reports of complaints that the aid isn't getting to those in most need. While the International Rescue Committee is working with Syrian partners in all conflict areas and has reached some 500,000 Syrians with medicines, medical equipment, and essential supplies, our efforts and those of our sister aid groups admittedly are not enough. What humanitarian agencies most need now is safe and free access across Syria. While even a temporary cease-fire would help, what's needed most is a permanent end to the fighting.

But two years on, there is little reason for optimism. Even refugees are losing hope. A 14-year-old I met last week at one of our Jordan health clinics disabused me of my stereotypical view that teens are resilient and brimming with dreams. She said that after close to a year as a refugee, she now seriously wondered if she'd ever return home.

Somehow, we need to do more to maintain a focus on the humanitarian disaster that is Syria, and to provide a tiny flicker of hope that the worst will soon be over.
Take Action for Syrian Refugees
The IRC is providing critical aid to thousands of Syrian refugees in Jordan, Lebanon and Iraq. However, the magnitude of the crisis far outweighs the resources available to respond. Take action now and urge your member of Congress to protect lifesaving humanitarian assistance for Syrian refugees and millions of others uprooted by conflict and disaster around the world.
No comments yet.