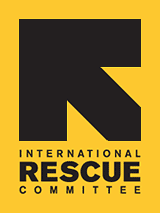 Since 1933, the IRC has provided hope and humanitarian aid to refugees and other victims of oppression and violent conflict around the world.
VOICES FROM THE FIELD
THE IRC BLOG
"The U.S. Needs to Resettle More Iraqis"

November 16, 2007
By The IRC
Photo: Peter Biro/The IRC
The Chicago Tribune reported on the resettlement of Iraqi refugees in the U.S. on Monday. Michael Kocher, IRC deputy vice president for international development and partnerships, said the U.S. needs to resettle more Iraqis. "The humanitarian needs to be separated from the political here," Kocher said "As world leaders with a stated obligation to the people of Iraq, we should be doing more than the token amount. ... We have a noble history as a country of responding with generosity during refugee crises. But we haven't done it here yet."  Newsday also ran the article.