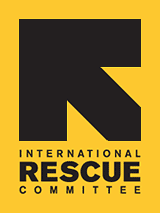 Since 1933, the IRC has provided hope and humanitarian aid to refugees and other victims of oppression and violent conflict around the world.
VOICES FROM THE FIELD
THE IRC BLOG
U.S. "shortchanges" Iraqi refugees

Photo: Jiro Ose
Yesterday the Los Angeles Times published an opinion piece by International Rescue Committee board member Morton Abramowitz, who sees a lack of concern for innocent Iraqis who have been forced from their country by U.S. actions. He said: "Our war has displaced 4 million Iraqis since 2003, including 2 million now living beyond its borders in tough conditions. Yet we have allowed this vast, potentially destabilizing refugee burden to be borne mostly by Syria and Jordan. We have provided some aid to host countries but none to Syria, and we have allowed only a trickle of Iraqis (fewer than 10,000 so far) to resettle in the U.S. -- far fewer than have been taken in by Sweden." Refugees need to be able to return and rebuild their lives and their country, Abramowitz said -- but until that time comes, they need plenty of help. He urged the U.S. to provide the refugees greater financial assistance and take in more refugees, particularly those who cannot go home. To learn more and find out how to get involved, visit our special report on the Iraqi refugee crisis.
No comments yet.