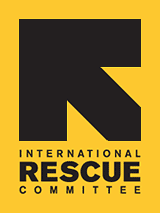 Since 1933, the IRC has provided hope and humanitarian aid to refugees and other victims of oppression and violent conflict around the world.
VOICES FROM THE FIELD
THE IRC BLOG
A Valentine's Day love story

February 14, 2013
By The IRC
If you're inspired by this Valentine's Day love story, share it! Happy Valentine's Day!
Text from the photo story:
Three years ago, Maisaa and Cherifa met online and fell in love. Threats from their family and fear of persecution as an LGBT couple in Dubai forced them to flee the country.
One month after applying for asylum in the Unites States, the couple married in Boston. A month after that, the newlyweds were granted asylum and chose to settle permanently in San Francisco, where they received assistance from the International Rescue Committee in finding jobs and getting on the road to self-sufficiency.
Today, they are building new lives in their adopted home, and they cherish the freedom to be who they are.