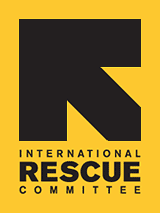 Since 1933, the IRC has provided hope and humanitarian aid to refugees and other victims of oppression and violent conflict around the world.
VOICES FROM THE FIELD
THE IRC BLOG
Video from the Clinton Global Initiative
[youtube=http://www.youtube.com/watch?v=X2A9hBcd3ek]

Video: UNICEF
The third annual Clinton Global Initiative conference wrapped up today in New York City.  Former President Clinton hosted the three-day gathering, which brought world leaders together to help devise solutions to pressing global challenges such as climate change and education for children in conflict zones. In this video from UNICEF, Clinton welcomes partners of the Initiative, including IRC president George Rupp, and Peter and Jennifer Buffett, founders of the NoVo Foundation, who were recognized for a NoVo-funded IRC program to expand educational opportunities in West Africa. Also singled out were plans to extend the IRC's "healing classrooms" program to Afghanistan.  In another education-related project, UNHCR goodwill ambassador Angelina Jolie announced that planning was underway for a distance learning program for 150,000 refugee children.  It will be a cooperative effort involving Microsoft, Hewlett Packard, UNICEF and the IRC.  
No comments yet.