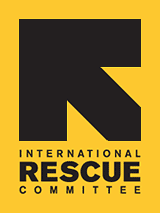 Since 1933, the IRC has provided hope and humanitarian aid to refugees and other victims of oppression and violent conflict around the world.
VOICES FROM THE FIELD
THE IRC BLOG
Video: Half the Sky trailer

March 30, 2012
By The IRC
The "Half the Sky" trailer is out and includes a sound bite from the International Rescue Committee's Amie Kandeh, whose work with women and girls in Sierra Leone is featured in the film. Mark your calendars - this amazing series will air on PBS in October!

Take Action: Wake Up and take our pledge.
Every day, millions of women and girls confront threats to their safety, their health, their livelihoods and their dignity.
Pledge to spread the word. »
No comments yet.