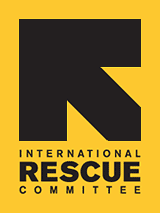 Since 1933, the IRC has provided hope and humanitarian aid to refugees and other victims of oppression and violent conflict around the world.
VOICES FROM THE FIELD
THE IRC BLOG
Video: IRC Voice Rashida Jones on Today Show this morning

April 16, 2012
By The IRC
Visit msnbc.com for breaking news, world news, and news about the economy
Actress and IRC Voice Rashida Jones stopped by NBC's "Today Show" this morning to talk about the fourth season of her NBC comedy "Parks and Recreation" and her upcoming film "Celeste and Jesse Forever," which she also co-wrote. Rashida also talked about her work with the IRC to raise awareness about the humanitarian needs of refugees. Look out for a clip from her recent trip to Thailand with the IRC.
No comments yet.