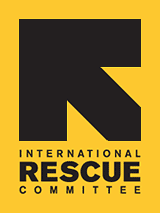 Since 1933, the IRC has provided hope and humanitarian aid to refugees and other victims of oppression and violent conflict around the world.
VOICES FROM THE FIELD
THE IRC BLOG
Video: You made these smiles possible
Thank you! from International Rescue Committee on Vimeo.
During times of conflict and natural disaster, the stories of families caught in crisis are fraught with hardship, tragedy, and suffering.
The immense challenges faced by the people we serve are extraordinary. But amidst all those challenges, there is hope.

There is hope in the astonishing resilience of children, in the indefatigable spirit of mothers, and in the unflinching dignity of fathers.

And there is hope in you.

Today I would like to thank you for playing a crucial role in bringing hope to refugees — in the form of water, shelter, medicine, education, protection, and more.

And I would like to share a short video so you can see for yourself the comfort and joy you have helped bring to people living in some of the harshest places in the world.
Every day, I am touched by supporters like you who care for innocent people in peril. I am humbled by the refugees we serve who, despite the worst of conditions, demonstrate the best of humanity. And I am inspired by the passion and dedication of my colleagues at the IRC.

Please accept deepest thanks from all of us at the IRC for your ongoing commitment.
No comments yet.