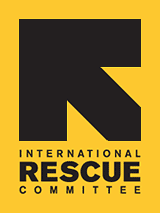 Since 1933, the IRC has provided hope and humanitarian aid to refugees and other victims of oppression and violent conflict around the world.
VOICES FROM THE FIELD
THE IRC BLOG
Voices from the Archive: "Stop Violence" Videos

August 20, 2007
By The IRC
[youtube=http://www.youtube.com/watch?v=Rvh9zxg3i4o]

Video: Emily Holland/The IRC
Back in May we posted a series of videos from the field spotlighting ways the IRC is working to prevent rape, domestic abuse, and other forms of sexual violence against women. In this video from Liberia, IRC men's and women's action groups spread the message that sexual violence is wrong through song and skits. Add your voice to ours by signing the petition to stop violence against women at www.theIRC.org/stopviolence. We'll be delivering the signatures to Congress next month. More Stop Violence videos: Thailand, Sierra Leone
No comments yet.