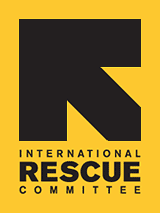 Since 1933, the IRC has provided hope and humanitarian aid to refugees and other victims of oppression and violent conflict around the world.
VOICES FROM THE FIELD
THE IRC BLOG
Voices in the News - Liberians Facing Deportation

September 12, 2007
By The IRC

Photo: Peter Biro/The IRC
The Staten Island Advance reported Sunday that thousands of Liberians living in the U.S., including former Liberian President David Kpormakpor, will lose their refugee status on October 1 and face deportation. The refugees came to the U.S. under a temporary immigration designation called Temporary Protection Status (TPS), which was extended several times until this year. Jana Mason, IRC director for advocacy, said the U.S. government has never granted full citizenship to any group of refugees under TPS designation. "The longer people stay here, the more they develop roots," Mason said. Link
No comments yet.