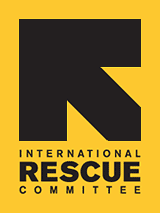 Since 1933, the IRC has provided hope and humanitarian aid to refugees and other victims of oppression and violent conflict around the world.
VOICES FROM THE FIELD
THE IRC BLOG
Voices in the News - Morton Abramowitz on Iraq

September 6, 2007
By The IRC
Photo: Gerald Martone/The IRC
Morton Abramowitz, IRC board member and senior fellow at the Century Foundation, a think tank, co-wrote an opinion piece in the international edition of Newsweek this week about the Iraqi refugee crisis with Jonathan Kolieb, a Century foundation research associate.
"Because addressing the cause of the refugee crisis—the unraveling of Iraq—will be an intensely political job, it will take a world-class political figure to lead it: U.N. Secretary-General Ban Ki-moon," Abramowitz and Kolieb write. "Only Ban, with the United Nations' backing, has a chance of bringing together the many nations caught up in the problem and providing a comprehensive solution." Link
No comments yet.