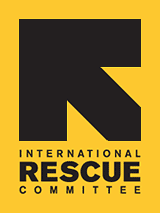 Since 1933, the IRC has provided hope and humanitarian aid to refugees and other victims of oppression and violent conflict around the world.
VOICES FROM THE FIELD
THE IRC BLOG
Voices in the News - War Child
[youtube=http://www.youtube.com/watch?v=EGtg5KmTcK4]

Video: Emmanuel Jal
Newsweek posted an incredible interview this week with hip-hop artist Emmanuel Jal, who opens up about his past experiences as a child soldier in Sudan (where he first wielded an AK-47 at the age of 9). Jal's also the subject of a forthcoming documentary, "War Child." You can check out his videos on YouTube.
No comments yet.