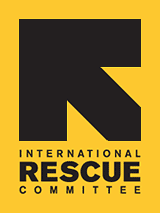 Since 1933, the IRC has provided hope and humanitarian aid to refugees and other victims of oppression and violent conflict around the world.
VOICES FROM THE FIELD
THE IRC BLOG
Voices of Uganda
Photo: Shannon Meehan/The IRC
With the IRC's assistance and coaching by Hollywood pros, 14 young Ugandans — including former child soldiers — recently took to the stage to perform original dramas intended to help them and their communities heal the emotional wounds of civil war.  Here's the story and Flickr photo set How to Help: You can help children and youth in Uganda by directly supporting our programs to reunite families, provide essential health and education services to the innocent victims of war, and help to rebuild their communities.
No comments yet.