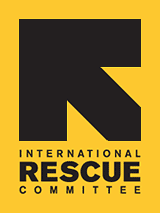 Since 1933, the IRC has provided hope and humanitarian aid to refugees and other victims of oppression and violent conflict around the world.
VOICES FROM THE FIELD
THE IRC BLOG
Wake Up Call: Hillary Margolis - Goma, Democratic Republic of Congo

February 23, 2011
By The IRC
Hillary Margolis
Photo: IRC
From California to Congo, women and girls face unspeakable violence and abuse. Yet each day women and men are fighting to boldly reimagine a safer world. Find out what keeps them going despite incredible obstacles — check back each Wednesday for a new story from our recently-launched Web site, The Wake Up Call.
"In their community, women don't have the right to inherit land -- so if their husband dies, or if something happens, they don't own anything. Once they learned that actually they should have this right, they went as a group to their local leaders and they started talking to them and said, 'We want to discuss this. This isn't right.'"
- The IRC's Hillary Margolis shares a moment when a group of women in Congo who, once empowered with knowledge about human rights, advocated for local laws to be changed in order to allow women to inherit land and hold property.
Watch and listen to Hillary's story, and share your own wake up call.
No comments yet.