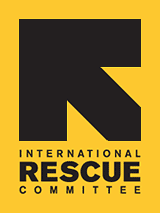 Since 1933, the IRC has provided hope and humanitarian aid to refugees and other victims of oppression and violent conflict around the world.
VOICES FROM THE FIELD
THE IRC BLOG
Wake Up Call: Jean-Marie Toro Mataboro - Bukavu, Congo

December 22, 2010
By The IRC
Jean-Marie Toro Mataboro works with the International Rescue Committee in Bukavu, Democratic Republic of Congo.
From California to Congo, women and girls face unspeakable violence and abuse. Yet each day women and men are fighting to boldly reimagine a safer world. Find out what keeps them going despite incredible obstacles — check back each Wednesday for a new story from our just-launched Web site, The Wake Up Call.
"I was working with the IRC. They brought me a young girl who was thirteen years old. She had just been taken by rebel groups. These men forced her to stay in the forest with them for three months."
- The International Rescue Committee's Jean-Marie Toro Mataboro, telling the harrowing story of a young girl kept as a sex slave by rebels in Congo and describing the various ways -- medical, psycholocal, social and educational -- the IRC helped her heal.
Watch and listen to Jean-Marie's story, and share your own wake up call.