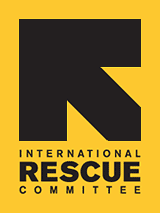 Since 1933, the IRC has provided hope and humanitarian aid to refugees and other victims of oppression and violent conflict around the world.
VOICES FROM THE FIELD
THE IRC BLOG
Wake Up Call: Jennifer Buffett - Novo Foundation

April 13, 2011
By The IRC

From Cambodia to Congo, women and girls face violence and discrimination. Yet each day people are fighting to create a better world. Find out how they are changing lives despite incredible obstacles.
"Development efforts around the world will not bear fruit unless we address violence against women and girls. Traveling around the world as President of the Novo Foundation, I have seen that women encounter such similar obstacles and challenges toward reaching their full potential. If women and girls are given a shot, we are sure to see exciting and welcome changes in so many ways."
Watch and listen to Jennifer's story, and share your own wake up call.
No comments yet.