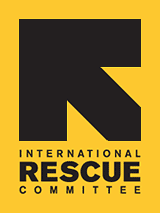 Since 1933, the IRC has provided hope and humanitarian aid to refugees and other victims of oppression and violent conflict around the world.
VOICES FROM THE FIELD
THE IRC BLOG
Wake Up Call: Mark Can - Karamoja, Uganda
From Cambodia to Congo, women and girls face violence and discrimination. Yet each day people are fighting to create a better world. Find out how they are changing lives despite incredible obstacles.
Mark shares his personal commitment to changing culture when and where it is unjust and inhuman. By educating young men and empowering young girls, he is working in Karamoja, Uganda to stop a long-practiced terrible tradition of rape and helping a community to exchange a violent past for the promise and potential of a future built on equality
Watch and listen to Mark's story, and share your own wake up call.
Posted in
Gender based Violence
,
Domestic Violence
,
Uganda
| Tags:
video
,
Africa
,
domestic violence
,
Karamoja
,
Sexual Violence
,
Women's Rights
,
uganda
,
conflict
,
war
,
Wake Up Call
No comments yet.