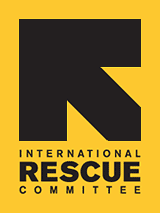 Since 1933, the IRC has provided hope and humanitarian aid to refugees and other victims of oppression and violent conflict around the world.
VOICES FROM THE FIELD
THE IRC BLOG
Wake Up Call: Tamah Murfet - Bujumbura, Burundi

February 16, 2011
By The IRC
From California to Congo, women and girls face unspeakable violence and abuse. Yet each day women and men are fighting to boldly reimagine a safer world. Find out what keeps them going despite incredible obstacles — check back each Wednesday for a new story from our recently-launched Web site, The Wake Up Call.
"We've seen a lot of women who have been able to rebuild their lives because of this, because it takes just a small amount of money that they can save every week. It might be five cents or ten cents , but at the end ... these women are able to hold in their hands more money than they've ever seen in their lifetime."
- The International Rescue Committee's Tamah Murfet, who says the IRC's village savings and loan program in Burundi is inspiring and empowering women in unexpected ways — from giving them the courage to discuss money issues with their husbands to allowing them to earn a living for the first time in their lives.
Watch and listen to Tamah's story, and share your own wake up call.
Posted in
Women
,
Domestic Violence
,
Africa
,
Burundi
| Tags:
refugees
,
domestic violence
,
humanitarian
,
Women's Rights
,
livelihoods
,
Wake Up Call
,
village savings and loan
,
poverty