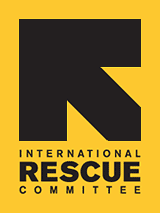 Since 1933, the IRC has provided hope and humanitarian aid to refugees and other victims of oppression and violent conflict around the world.
VOICES FROM THE FIELD
THE IRC BLOG
Wake Up Call: Tamika Payne - Freetown, Sierra Leone

December 29, 2010
By The IRC
Tamika D. Payne works with the IRC in West Africa to end violence against women.
From California to Congo, women and girls face unspeakable violence and abuse. Yet each day women and men are fighting to boldly reimagine a safer world. Find out what keeps them going despite incredible obstacles — check back each Wednesday for a new story from our recently-launched Web site, The Wake Up Call.
"We were having a meeting and one of the participants noticed a tatoo that I have ... All were like, 'Oh, we have a tatoo, too.' ... They were calling me their American sister because I'm one of the few American black women that they've met ... I was excited. It was a bonding experience. So, sure, 'Can I see your tatoo?' It was scars from knife cuts from a secret society induction ritual..."
-- The International Rescue Committee's Tamika D. Payne, describing feeling honored by her experiences working with the women of West Africa.
Watch and listen to Tamika's story, and share your own wake up call.
No comments yet.