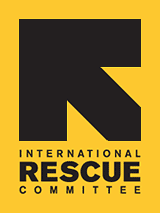 Since 1933, the IRC has provided hope and humanitarian aid to refugees and other victims of oppression and violent conflict around the world.
VOICES FROM THE FIELD
THE IRC BLOG
War = Rape Petition: Less Than 100 Signatures to Go
Photo: Gerald Martone/The IRC
Thank you to everyone who's signed IRC's War = Rape petition to help stop violence against women and girls. Great news from Gerald Martone, IRC's humanitarian affairs director, this morning. Gerry says we're just 97 signatures away from meeting our goal of 50,000 to present to Congress later this month, demanding that the fight against sexual violence become a top legislative and funding priority. Help us get there. If you haven't signed the petition, please do--and tell your friends.
No comments yet.