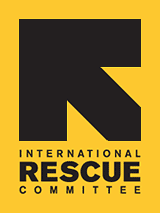 Since 1933, the IRC has provided hope and humanitarian aid to refugees and other victims of oppression and violent conflict around the world.
VOICES FROM THE FIELD
THE IRC BLOG
"We are not safe" [Ann Jones in Thailand]

December 8, 2008
By The IRC
The International Rescue Committee is working with writer, photographer and long-time women's advocate Ann Jones to give women in war zones an opportunity to speak, loudly and clearly.
With digital cameras, women who have survived conflict, displacement, discrimination, sexual and domestic violence vividly document their own lives and make their voices heard. You can follow Ann's latest posts about the project, from Thailand, this week during the 16 Days of Activism against Gender Violence. Mae Hong Son, Thailand The Burmese women caught on to photography in no time. Most of them were young, between 18 and 25. They were smart and literate, and though most were already married with children, they seemed happy to have something new to do in the unrelenting succession of similar days in camp. As always, I asked the photographers taking part in A Global Crescendo to take photos of things important to them, both positive and problematic.
Let's start with the positive things: free schools and school books for girls and boys alike, free health clinics, the Karenni National Women's Organization (KnWo) and the opportunities it provides to learn money-making skills like weaving and sewing, elected Section Leaders who help solve problems and settle disputes. All these things speak of peace and order and good governance; and the schools suggest a better future. Then there's the support of the IRC and other NGOs that makes so many of these things possible. One woman likened refugees to trees and NGOs to the sun that enables them to grow. "Without the sun," she said, "we could stand up, but we would be standing in the dark."
Hope rests on future prospects, but problems lodge in day-to-day life. The greatest of these, the photographers said, is the danger posed by being confined to a camp so close to the Thai-Burma border. "We are not safe," they said. They fear that the conflict they fled will follow them here. Just across the border, less than an hour's march through the forest, is a camp where a contingent of the Myanmar national army is based. And more than a decade ago, in 1996, Myanmar soldiers did cross the border to attack refugees. Though it's unlikely to happen again, no one in camp can forget it.
Under that cloud of anxiety lies a list of things lacked. No freedom of movement—a circumstance that makes camp-dwellers feel even more vulnerable to attack. No jobs. No livelihoods. No future. (Refugees supposedly are "provided for"—a circumstance that erodes their self-respect, yet seems to require their gratitude.) Next come depression and its classic medication, drunkenness, that leads in turn to neglect, abuse, and violence.
Domestic violence is widespread, said the women of one overcrowded camp, home to more than 20,000 people. They wanted to document it in photographs, as so many African women had done. (I'd shown them photos taken in Cote d'Ivoire and Liberia of men beating women in the streets.) They wanted to show such photographs to the camp so that men would have to acknowledge, and perhaps begin to take action against, the violence women face every day. But here the violence takes place indoors, the women said, and not in the streets. Here no one dares to interfere. People live choc-a-bloc in the camp, separated from neighbors by walls of grass. "You know your neighbors can hear what's happening," one photographer said, "but if you cry out, no one comes." I had to remind the photographers to consider their own safety. They did, and none of them dared enter a neighbor's house to photograph—or help—a woman under attack. Instead they photographed women after the fact. They produced many portraits of women and children who, they said, were regularly beaten and abused and sexually violated by the man of the family. But I had to ask, "Can we show these photos without exposing the women to shame, or danger?" The photographers said, "No." Frustrated and angry, they had questions too. How would the men be punished? How would they be stopped? Many women endured violence because they saw no other choice. Many thought that complaining would end their prospects (and their children's) of resettlement in another country. Many believed that if they divorced their husbands they would be in greater danger. One divorced woman in camp had been raped thirteen times by her ex-husband. Confined to camp, a woman has no escape.
IRC's GBV program works closely with the camp community, especially KnWo, to address these problems. The GBV program started a men's violence-prevention project called "Men Involved in Peace-Building" (MIP), but MIP struggles to quell the smoldering violence of men, especially older men, who have been, in effect, emasculated: robbed of their country, their land, their livelihood, and almost all the traditional roles that once defined their identity as men. MIP focuses particularly on youth groups—boys and girls—in an effort to stop the generational recycling of family violence. To protect women and children, IRC built Women's Community Centers (WCCs) where they can find help and temporary shelter. Every week the photographers meet to discuss their work. They list their problems. They figure out their priorities. And they bring more somber portraits—that we can't show—of women and children said to be living with violent men. I ponder the obvious paradox: men and women alike worry incessantly about an unlikely cross border attack, while right there in camp a lot of women and children live day after day under the repeated assaults of a single violent man. More from Ann tomorrow: Shooting for justice
No comments yet.