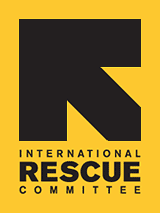 Since 1933, the IRC has provided hope and humanitarian aid to refugees and other victims of oppression and violent conflict around the world.
VOICES FROM THE FIELD
THE IRC BLOG
This Week's Voices

August 31, 2007
By The IRC
Photo: Shannon Meehan/The IRC
- Doing homework in a tree? Shannon Meehan's photo share from a Ugandan refugee camp - An interview with Shannon on the Voices on Genocide Prevention podcast - Emily Holland on her new video documenting the challenges of providing water to uprooted Darfuris - Two years after Hurricane Katrina, a look back at IRC's response and one staffer's Louisiana blog - Fertiku Harris talks about a girl who wouldn't take no for an answer when it came to going to school - Melissa Winkler's photo essay from her visit with Darfur schoolchildren and their teachers in Chad
No comments yet.