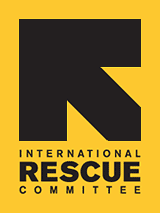 Since 1933, the IRC has provided hope and humanitarian aid to refugees and other victims of oppression and violent conflict around the world.
VOICES FROM THE FIELD
THE IRC BLOG
This Week's Voices: "I'm safe and that's what matters"

February 17, 2012
By The IRC
A Chadian migrant worker on his return home in the wake of violence that erupted in Libya a year ago ... plus, other notable quotes touching on the International Rescue Committee's work around the world.
"I'm safe and that's what matters."
-
Mahamat Ibrahim
, one of the thousands of weak and exhausted Chadian migrant workers the IRC treated after they fled violence that erupted in Libya last year.
"The city is the new refugee camp. The rights of a refugee do not end where the city begins, and we need to get better at giving urban refugees the support they deserve."
-
Euan Robinson
, IRC-UK policy advisor, who says that refugees increasingly seek the anonymity and opportunities for self-reliance offered by the city.
"My own grandfather came to the U.S. when he was a boy, fleeing persecution in Eastern Europe. I owe a great debt to this country that took him in and gave all of his descendents the opportunity to lead the lives we now enjoy. The best way I can think to repay this debt is to help others in a similar predicament."
-
Sarah Wayne Callies
, reflecting on the hopes and dreams shared by refugees and Americans alike. The actress and
IRC Voice
is is heading to Thailand to visit camps where the IRC assists Burmese refugees.
"Instead of being locked up we were able to help the community rebuild a road in the camp."
-
Law Law Poe
, a 17-year-old Burmese refugee in Thailand who was able to perform community service through an IRC-supported rehabilitation program for juvenile offenders rather than spend time in a detention center.

"In a typical year we lose half our grain to rats, insects and moisture. With these cocoons we haven't lost a single kernal of wheat."
-
Anwar Ayaz
, a farmer in northwestern Pakistan, where the IRC is working to help the poorest farmers protect essential crops by providing airtight storage containers known as "cocoons."
No comments yet.