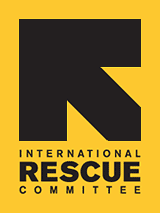 Since 1933, the IRC has provided hope and humanitarian aid to refugees and other victims of oppression and violent conflict around the world.
VOICES FROM THE FIELD
THE IRC BLOG
What Can We Do? - Ann Jones in Sierra Leone

March 20, 2008
By The IRC
In Kailahun District, Sierra Leone, IRC collaborated with local communities to build four women's centres like this one in Kailahun town. Photo: Satta Bockarie
The International Rescue Committee is working with women's advocate Ann Jones to help women in war zones — survivors of conflict, displacement and sexual and domestic violence — use photography to make their voices heard. Learn more and read Ann's earlier posts here.  Part 4 -  Kailahun, Sierra Leone  What Can We Do? That's the question readers ask.  One big answer is, "Support the work of IRC."  So what exactly does IRC do in Sierra Leone that helps women and girls?  A lot.In the immediate aftermath of the horrendous civil war—notorious for appalling atrocities—IRC launched a big relief program, responding to the emergency with a broad range of projects.  Now, going on six years since the end of hostilities, IRC has narrowed its focus to Sierra Leone's most conspicuous needs and IRC's own great strengths: health, education, and GBV—gender-based violence. All of this work directly affects the lives of women and girls.Sierra Leone has replaced Afghanistan not only as the poorest country in the world, but also as the one with the highest rates of maternal and infant death.  So IRC health projects—such as EMOC: Emergency Obstetrical Care and Child Survival—zero in on the survival of mother and child.  One of every four or five children dies before the age of four, so IRC works in partnership with the government to combat the most common childhood illnesses, such as malaria and pneumonia.On the education front, IRC's Cycle project finds children caught up in the worst forms of child labor, or at risk of such exploitation, and gets them into school instead.  IRC's Legacy project supports local governments in managing selected schools and developing teacher training programs and codes of conduct, thus helping to keep those young teenagers in school with quality education.IRC's health and education programs look to the future.  The GBV program does too, but it's still mopping up violence against women that reached terrible levels during the war and still continues.  Human Rights Watch estimates that some 257,000 women and girls were raped during the war.  Women and girls are still raped every day.  GBV's flagship program is the Sexual Assault Referral Centre Project.  Begun in 2002, it established "Rainbo Centres" in Freetown, Kenema, and Kono to provide free holistic medical and psychosocial support services to victims of violence.  The program, which has now served thousands of survivors, was cited by UNHCR in 2004 as one of the seven best GBV practices worldwide.
Habibatu Kamara tie-dyes bedsheets, a profit-making skill she learned through IRC training as a member of the Pendembu Women's Action Group.  Photo: Fatmata Mansaray

In Kailahun District, the region hardest hit by the war, GBV helped four communities build Women's Centres, organize Women's Action Groups, train women in income generating skills, and raise community awareness about GBV. That women have a place to meet and talk and work together makes all the difference in the world.  Each of these communities is served by a social worker and a community mobilizer, supporting survivors of violence and working to organize the community for progressive action.Now GBV works to make sure these programs will be sustained.  The Rainbo Centres will be integrated into the Ministry of Health and Sanitation.  The Women's Centres and the land they stand upon already belong to the women of their respective communities.  Here in Kailahun District, the GBV team works in partnership with others to strengthen local and governmental bodies as they work to prevent and respond to violence against women.   Two weeks ago, assisted by an IRC doctor, they held a workshop for health care workers and law enforcement officials on the recommended treatment of sexual assault survivors.  And last week the GBV Manager was in court again, reminding the magistrate of new legal procedures in rape cases.  Her work produced that success story I told you about. (See Posting #3).
IRC's GBV team in Koindu in action.  That's community mobilizer Christopher Brima in the driver's seat, giving a lift to social worker Lilian Karimu. Photo: Ann Jones

All over the country, the GBV team has been holding informative discussions about three important gender laws passed in June 2007—laws on domestic violence, registration of customary marriages and divorces, and the devolution of property—all aimed at improving the legal status of women.  GBV produces a lot of radio programs too for broadcast on local stations.  Just this afternoon I stopped at a tiny shop up the street to buy some peanuts and found a little group of men bent over a portable radio, listening to a program about wife beating.Then there's our Global Crescendo project that encourages women to look at their own lives—with digital cameras—and advocate for themselves.  I'll tell you how it's going next time.
No comments yet.