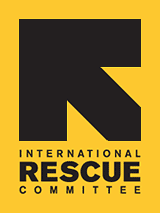 Since 1933, the IRC has provided hope and humanitarian aid to refugees and other victims of oppression and violent conflict around the world.
VOICES FROM THE FIELD
THE IRC BLOG
With Tom Brokaw in Rwanda - Part 2

October 17, 2007
By emily.holland
[youtube=http://www.youtube.com/watch?v=-ML3wD_VkwY]

Video: The IRC
The IRC is training local villagers in Rwanda to treat common childhood diseases like malaria and diarrhea. NBC newsman and co-chairman of the IRC Overseers Tom Brokaw visits one village that is benefiting from the program. Not only did Mr. Brokaw and I learn about the IRC's community health program -- we got to see it in action.  Here, you'll meet a young mother whose baby was very likely saved thanks to IRC-trained villagers. (You can also view part 1 here)
No comments yet.