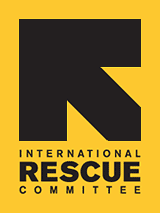 Since 1933, the IRC has provided hope and humanitarian aid to refugees and other victims of oppression and violent conflict around the world.
VOICES FROM THE FIELD
THE IRC BLOG
With Tom Brokaw in Rwanda - Part 5

December 18, 2007
By emily.holland
[youtube=http://www.youtube.com/watch?v=uOLDWvZ5OHg]

Video: The IRC
Gacaca courts, or "community justice," are Rwanda's way of dealing with and prosecuting genocide crimes humanely.  In this video, Tom Brokaw speaks with Rwandan citizens about the effectiveness of gacaca courts.  Among those participating were imprisoned perpetrators of the genocide and genocide survivors – many of whom knew each other when the horrors occurred but had not met again until that point. This was by far the most moving day of the trip for me.  Back in '98, conversations like those happening at this gacaca court were a distant dream.  Now, citizens were talking about what and why the genocide had happened and why it couldn't again.  I had seen not just the physical but the real emotional aftermath of genocide:  the horror show Rwandans had either carried out or survived but all lived with … the getting past and getting on.  This is the last installment of a 5-part series.
No comments yet.