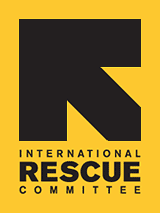 Since 1933, the IRC has provided hope and humanitarian aid to refugees and other victims of oppression and violent conflict around the world.
VOICES FROM THE FIELD
THE IRC BLOG
Women of Darfur

August 22, 2007
By emily.holland
[youtube=http://www.youtube.com/watch?v=nCfnEXbkb8U]

Video: Emily Holland/The IRC
Earlier this year I spent two months in Darfur documenting the lives of displaced Sudanese. I shot this video inside several camps for displaced persons. In it, I describe how the IRC is helping women--from providing water and shelter to offering skills trainings and the chance to make a living. Two places to learn more: How the IRC Helps Women, IRC's Darfur Special Report 
No comments yet.