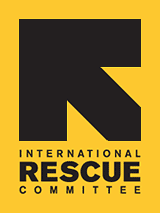 Since 1933, the IRC has provided hope and humanitarian aid to refugees and other victims of oppression and violent conflict around the world.
VOICES FROM THE FIELD
THE IRC BLOG
What it's like to work in Afghanistan

June 10, 2011
By The IRC
Bob Kitchen, former IRC country director in Afghanistan. He recently left to assume a new post as director of the IRC's Emergency Response Team.
Photo: IRC
Only 32 years old, Bob Kitchen has worked with the International Rescue Committee in some of the most demanding and dangerous places in the world. Bob served as IRC country director in Afghanistan from 2009 until the end of April. He recently spoke with Ned Colt via Skype from Kabul about the successes and challenges of working in a country where conflict and kidnappings are a constant threat.