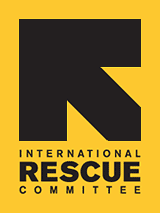 Since 1933, the IRC has provided hope and humanitarian aid to refugees and other victims of oppression and violent conflict around the world.
VOICES FROM THE FIELD
THE IRC BLOG
World Food Day: Mali crisis and the IRC's work on CNN
Mariam Trauré, 16 months, is fed milk by her mother at an IRC-supported health center in Mali.
Photo: Peter Biro/IRC
Mali is struggling to cope with a prolonged drought and food crisis that is affecting large areas of the Sahel region of West Africa. The crisis has been made worse by a spreading internal conflict. More than 300,000 people have fled the north of the country in search of food or safety.
Today, World Food Day, the International Rescue Committee's Peter Biro reports for CNN.com on the worsening crisis and what the IRC is doing to help:
KATI, Mali -- The heat inside the small medical clinic is stifling. An occasional breeze from an open window provides the only relief. A dozen lethargic children, their ribs exposed and twig-like arms outstretched, lay on beds covered by mosquito nets.
I accompany Keita Cheick Oumar, a doctor with the International Rescue Committee, as he checks on patients in a health clinic located in the densely populated Kati district, near the Malian capital of Bamako. Kati district has been hard hit by Mali's deepening hunger crisis and as elsewhere in the country the crisis is having an especially devastating impact on children.
Hunger crisis
No comments yet.