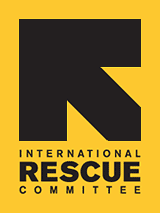 Since 1933, the IRC has provided hope and humanitarian aid to refugees and other victims of oppression and violent conflict around the world.
VOICES FROM THE FIELD
THE IRC BLOG
You can invest in rebuilding lives

December 26, 2012
By The IRC
International Rescue Committee president George Rupp emailed this message to supporters today:
When a humanitarian crisis hits — civil war, earthquake, massive flooding — the International Rescue Committee responds within hours. If necessary, we stay for years to help communities recover.
We cannot rescue and help rebuild lives without your financial support.
This is the time to give. Special friends of the IRC have just increased our matching gift opportunity. Now, up to $2.1 million dollars in online gifts will be matched through December 31.
Why support the IRC? Here's what some of our donors say:
"The IRC is one of the most effective and ethical organizations I know when it comes to helping real people on the ground in the most urgent situations."
- Rita posted on GreatNonprofits.org
"Their integrity and transparency are outstanding."
- David posted on GreatNonprofits.org
"When my mother passed away, I selected the IRC as my recommended charity for anyone wanting to make a donation in her memory. She was a Holocaust survivor; the IRC was involved then, and continues to be involved, helping people flee unimaginable lives. ... I wouldn't be here to recommend the IRC if they hadn't begun their work almost 80 years ago, but a lot of people owe their lives, and the quality of their lives, to this organization's mission."
- Peter posted on GreatNonprofits.org
We are a sound and effective place to put your charitable dollars.
Forbes Magazine recently named the IRC one of five 'all-star charities', praising our efficiency and 'fine work.' And for the past six years, Charity Navigator has awarded the IRC its top 4-star rating, a track record achieved by only 3 percent of the charities it rates.
Thank you for your support.
Sincerely,
George Rupp
President, International Rescue Committee
No comments yet.