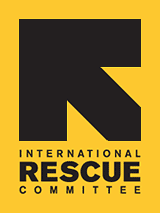 Since 1933, the IRC has provided hope and humanitarian aid to refugees and other victims of oppression and violent conflict around the world.
VOICES FROM THE FIELD
THE IRC BLOG
Young People Who Rock

September 8, 2009
By The IRC
link
. Viewers have the chance to ask questions by making comments on CNN.com.  Your question might be chosen to ask Sadiya during a live interview with her at CNN.com this Friday at 3:30pm Eastern Standard Time.  Be sure to tune in!
Sadiya Buta is not your ordinary tennis player.  She is a Somali refugee who arrived in the United States from a refugee camp in Kenya two years ago.  She only just started to play tennis in August of last year and is already winning respect, scholarships and attention on the tennis court. She plays for the Lady Jags, an all girls' team in Tucson, Arizona.  Where all of the other girls are wearing their short shorts and their skinny tees, Sadiya is fully covered, from head to toe, hijab to sweat pants. Sadiya who just turned 15, is precocious, demanding and determined.  She is here in the US with her parents and five siblings, (her father was blinded in one eye during the Somali civil war), all of whom were resettled by the International Rescue Committee.  She is a straight A student, forging ahead in her efforts to create a full life with her family here, adjusting to the cultural differences, holding on to those that she holds dear, but exploring new horizons too. Her coach is Stacy Haines.  He first met Sadiya when she appeared on the court for tennis camp last year. "She has had nothing," he says, "and yet it's remarkable, she's made so much out of the opportunity." She also plays tennis, double-handed, "like Monica Seles," Haines adds. This week Sadiya is featured on CNN.com's "Young People Who Rock."  You can check her out at this
No comments yet.