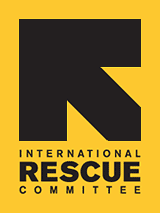 Since 1933, the IRC has provided hope and humanitarian aid to refugees and other victims of oppression and violent conflict around the world.
VOICES FROM THE FIELD
THE IRC BLOG
Your Voices - What Is Freedom?

September 4, 2007
By The IRC
Photo: Peter Biro/The IRC, in Thailand
The International Rescue Committee first bestowed the Freedom Award for extraordinary contributions to the cause of refugees and human freedom in 1957. Now, in our 75th year, we continue to celebrate freedom. It is the core of our mission: "From Harm to Home." People everywhere strive for it. It's a universal aspiration. Yet it can evoke very different meanings around the world. We are asking people to tell us how they understand freedom. Please comment and sketch what freedom means to you. Share your thoughts and read what others around the world have to say.