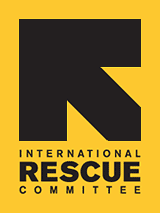 Since 1933, the IRC has provided hope and humanitarian aid to refugees and other victims of oppression and violent conflict around the world.
VOICES FROM THE FIELD
THE IRC BLOG
Your Wake Up Call
On the 100th anniversary of International Women's Day, we reflect on how far women have come and how much they can still achieve.
Today we are launching the International Rescue Committee's Wake Up campaign, where YOU can help empower women in war and disaster zones to become agents of change in their communities.
Tell your Members of Congress not to cut the international affairs budget that is critical in funding programs that protect and empower women and girls.
IRC supporters have already sent over 96,000 Wake Up Calls to Congress. Help us reach our goal of 150,000 voices raised.
No comments yet.