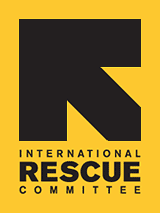 Afghanistan: Rescue a Generation
Educate a generation. Rebuild a nation. Education is a child's right. It is the way to peace and stability, toward erasing 30 years of war, oppression, poverty and despair.
Many parents risked their lives to keep children learning during the Taliban reign, running secret schools and protecting teachers. But education is still under threat, teachers are unequipped and schools are unsafe.
Join the International Rescue Committee and the Afghan people to help ensure children have safe & sound schools, trained & trusted teachers, and involved & invested communities.
What's At Stake
1 in 5 Afghans is a school-age child
More than 50% of the population is under 18 years old
80% of students are in the 1st-4th grades
1.2 million girls remain out-of-school and at home
30% of children are working to support their families
The adult illiteracy rate is 75% (86% for women)
Learn about IRC's education programs >