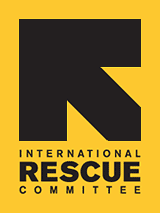 Haiti, One Year On
More than a year after a magnitude 7.0 earthquake killed 230,000 people and left another 1.3 million homeless, conditions in the Haitian capital of Port-au-Prince and surrounding areas remain grim.
The International Rescue Committee is providing direct support to nearly 100,000 people in 30 camps where many of the displaced are living.
Our work in Haiti focuses on water, sanitation and hygiene; public health, including cholera response; children and youth; women and girls; economic recovery and development:

Snapshot l Full report
IRC field staff discuss the work we've accomplished in Haiti and the challenges we face ahead.
(Briefing recorded 11 Jan 2011, 57 mins) Download MP3
Photo: Susana Ferreira/IRC
More than one year on, the IRC and other aid groups in Haiti are still reuniting children and families who were separated in the chaos of the earthquake. Photos >> Blog>>
---
---

Acclaimed author Edwidge Danticat reads her book, Eight Days: A Story of Haiti, to young quake survivors at an IRC "Child Friendly Space" in Port-au-Prince.