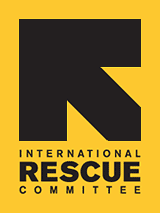 Crisis in Kyrgyzstan

Photo: Stichting Vluchteling
Thousands of people driven from their homes in southern Kyrgyzstan by recent ethnic violence are in dire need of assistance.
The IRC's Emergency Response Team is in Osh and surrounding areas—looking at ways to provide assistance in the areas of emergency shelter, water, sanitation and protection for especially vulnerable groups.
The IRC is also supporting a partner on the ground by funding deliveries of food, hygiene items and medical supplies.
To Help
The IRC is raising emergency funds to address critical humanitarian needs in the region. Donate Now >
Photos from the Field
07 JUL 2010 l Destruction in Kyrgyzstan "devastating and dramatic"
25 JUN 2010 l Whether to rebuild and where to start?

25 JUN 2010 l Families in limbo on the border