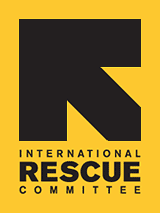 Struggling for Peace in Sudan
A January 2011 referendum on independence was a watershed moment for Southern Sudan and Africa. With over 20 years of experience in the region, the International Rescue Committee aids over half a million Southern Sudanese while helping them to prepare for the future.
Latest blogs from IRC aid workers in Southern Sudan >>
Overview l What we're doing in Sudan l Fact Sheet
Contingency Planning l Latest News: IRC provides urgent medical care as thousands of Southern Sudanese return home ahead of referendum
Photos: Christopher Scott/IRC
A historic vote in Southern Sudan >>

---
Rebuilding communities in Southern Sudan >>

---
IRC and Sudan in the Media
Selected stories
NPR
1 hand or 2? S. Sudan to vote on unity, split
Los Angeles Times
Southern Sudan's shaky future
Op-Ed by the IRC's Anna Husarska
CNN
Southern Sudan returnees put a strain on limited resources

---
Salvaging Peace
International support is critical to salvage the peace process in Sudan and tackle ongoing crisis in Darfur.