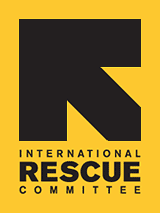 Education: The Right to Learn
The Chance to Grow. The Power to Change.
Every day, IRC education programs reach hundreds of thousands of young people around the world whose lives have been torn apart by violent conflict. We revive learning opportunities, rebuild classrooms, jumpstart healing, teach new skills and restore hope for a brighter future.
Photo: Melissa Winkler/The IRC
IRC's Global Education Programs: Learn more about IRC education projects that increase access to education in emergencies, rebuild and strengthen education systems when conflicts subside, and teach new skills to help families rebuild their lives.
Education in Emergencies Graduate Study Program: The University of Nairobi is now offering a Master of Education (M.Ed.) degree with a Specialization in Education in Emergencies. Applications from prospective students for October intake are due April 30, 2011. Learn more >
Ensuring Quality for Education in Emergencies--Learning Outcomes and Early Grade Reading Short Course: Short course offered by the University of Nairobi, with support from the IRC, 7-10 June 2011. Learn more >