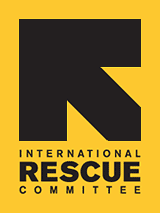 Women Fighting to Survive
Every day around the world, women are fighting to survive violence, inequality, poverty and disease.
When war and disaster stack the odds against them, women find the strength not just to struggle on, but to succeed. Nothing is more vital than what they are fighting for: their families and their own fiercely held dignity.
Women are winning, amid the worst crises, where the IRC gives them the tools they need to heal, to support themselves, and to bravely and boldly re-imagine their futures and rebuild their communities.
Learn how the IRC partners with communities and local institutions to promote and protect women and girls' human rights and empower them to enjoy these rights.
Voices from the Field: Stories from around the world on our blog
HOW WE HELP
The International Rescue Committee helps refugees and other vulnerable women survive and succeed. We:
Provide life-saving health care and humanitarian relief
Counsel and care for survivors of sexual violence
Educate men, women and children in ways to prevent sexual violence
Take action when women's rights are violated or endangered
Give women skills and opportunities to support their families and lead their communities
THE IRC and WOMEN IN THE NEWS
Marie Claire
3 Ways to Make a Difference on International Women's Day
New York Times - Nicholas D. Kristof