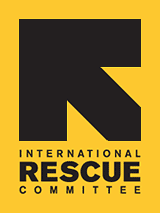 Iraqi Metal Band Reunited
Forced by death threats to split up and flee Iraq, the members of "Heavy Metal in Baghdad" band Acrassicauda lived as refugees in Syria and Turkey for nearly three years. When the United States offered them asylum, the International Rescue Committee brought the musicians back together and is helping them restart their lives in safety and freedom.
Photo: Juan Arredondo
Listen to Acrassicauda's song "Message from Baghdad"
---
A story in the New York Times describes the hell Acrassicauda had been through in wartime Baghdad. Its practice space was bombed. Its members were branded Satan worshipers and received death threats for making Western-style music. They are among hundreds of thousands of Iraqis who fled for their lives and have little hope of returning home safely. The IRC's Bob Carey told the paper how the band was able to make it to America.

Exclusive: The IRC's Emily Holland recently caught up with the band and shares their story.
2008 Acrassicauda Interview and Performance

Watch in full screen: part 1 | part 2
---
Acrassicauda Reunion
Drummer Marwan Riyadh -- the last of the four musicians to arrive in the U.S. -- stepped off an airplane on January 30 and into the waiting arms of his band mates.

Catch updates on the band at the IRC's Voices from the Field blog >
Iraqi Refugee Crisis
The IRC is delivering vital aid to thousands of displaced families in Iraq, Jordan and Syria and helping refugees rebuild their lives in the United States.
Check out the IRC's